Welcome to the Grand Master Invitational tournament page!
This year's tournament is located at the Gas South Convention Center in Halls A & B on November 10th & 11th.  Friday night's activities will include a Regional High Rank Test, 4th & 5th degree competition, Xtreme/Creative events, and all Team competitions.
Please scroll down for more details about the Grand Master Invitational and Regional Testing/Midterm.
Grand Master Soon Ho Lee and Karate Atlanta would like to thank our sponsors!
Ring Sponsors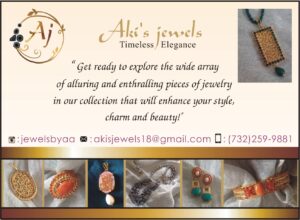 Pod Sponsor
---
REGISTRTION
Online registration is now open at ATAEZSignup.com.
Online registration will close on Wednesday, November 8, 2023.
Competition Costs:
1st Event – Forms & Sparring $45 (no discount if only competing in one of those events.
  -OR-
1st Event – Traditional Weapons/Combat Sparring (choose one) – $35
2nd through 7th event – $20 each
Choose from Traditional Forms, Combat Sparring, Xtreme Forms, Xtreme Weapons, Creative Forms, and/or Creative Weapons.
Door Entry Costs:
Ages 5 & older – $10
Ages 4 & younger are free
---
Venue Information:
Gas South Convention Center
6400 Sugarloaf Parkway
Duluth, GA 30339
There is a $5 parking fee set by the Gas South Convention Center
---
Tournament Schedule:
Coming Soon
---
Host Hotels:
Best Western Plus Duluth Sugarloaf – $119 per night
Booking deadline for rates:  October 20, 2023
More booking details like phone number and reservation link coming soon.
2370 Stephens Drive
Duluth, GA 30096
Hilton Garden Inn Atl NE/Gwinnett Sugarloaf – $154 per night
Booking Deadline:  TBD
More booking details like phone number and reservation link coming soon.
2040 Sugarloaf Circle
Duluth, GA 30097

---
REGIONAL TEST/MIDTERM
Friday, November 10, 2023
Gas South Convention Center Halls A&B
Check In:  4:00 pm
Starts: 4:30 pm
*Please note if you are a 3rd or 4th degree rank testing, you must apply to test with ATA Headquarters 60 days prior to the event. Link to application.
Midterm or Testing Registration Link
Please ignore the "Sorry, There Are No Seats Available" line.